Information
Click here to download the free demo version - AllSubmitter.
These are only a few out of a huge list of features that All submitter offers you. For a detailed understanding of its features and working, please visit AllSubmitter
Checking for plagiarism is one of the modules of AllSubmitter.
Search engines give higher rankings to websites that have unique text.
Without unique text on a site, that site will at best be penalized, and at worst be banned from search engines.
Main features.
Can check any text for plagiarism.
Can check any page for plagiarism.
Can check any site with a chosen page nesting depth for plagiarism.
Can find duplicates of text on a site.
Google, Yandex, and CopyScape are used for checking of uniqueness.
The main checking methods used are those used by search engines.
1. Method based on passages.
2. Method based on shingles.
The program will not only show non-unique content, but also on what sites and to what percentage such non-unique content was found.
It can show and highlight non-unique text in both html and txt.
Periodic use of this module will help your site be at the top of search engine results pages.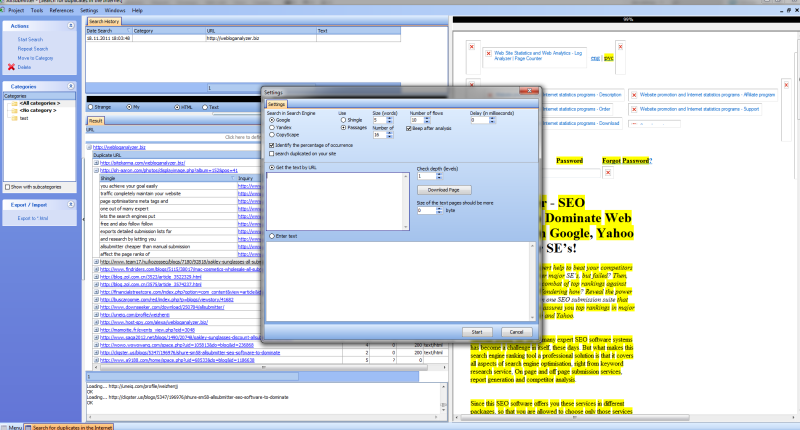 And that is not all! The program AllSubmitter contains more than 15 other modules for SEO and promotion of a website in search engines.